A Glamorous Bejeweled Wedding Manicure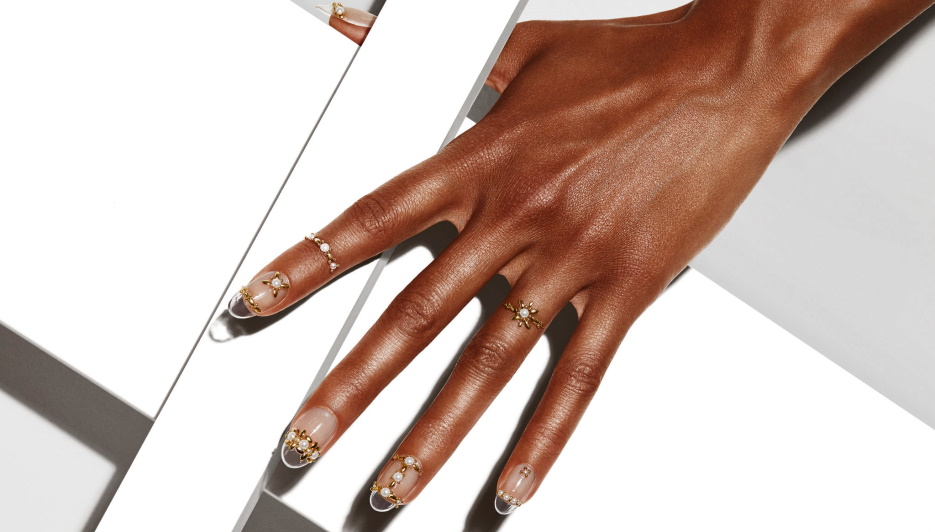 As much as we love a simple, understated manicure, something about a bejeweled wedding manicure catches our eye. Maybe it's the way the crystals catch the light or the way they add a touch of glamour to even the simplest outfit, but whatever it is, we can't help but love them! So if you're looking for some inspiration for your own wedding nails, check out these gorgeous bejeweled designs. You're sure to find one that you love!
A unique and elegant bejeweled wedding manicure
Sophisticated and sparkly, a bejeweled wedding manicure is perfect for the bride who wants to add a touch of glamour to her big day. Whether you choose to accentuate your natural nails with a few strategically placed crystals or go all-out with an intricate design, this manicure will turn heads.
If you're planning on doing your own nails, we recommend enlisting the help of a friend or family member to avoid any mishaps. And if you're opting for a professional manicure, be sure to book your appointment well in advance so that you can discuss your specific vision with the technician.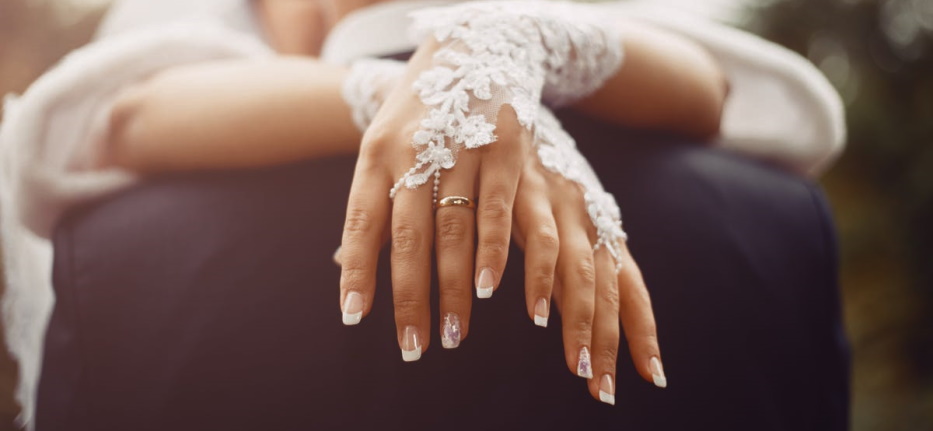 No matter what route you choose, we guarantee that your bejeweled nails will be the envy of all your wedding guests!
Bejeweled wedding nails: a manicure you'll love
A glamorous bejeweled wedding manicure is the perfect way to add a touch of luxury to your big day. Whether you're looking for something simple and elegant or over-the-top and blingy, there's sure to be a design that suits your style. Here are some of our favorite looks:
Glitter and Glam: If you want your nails to sparkle and shine, go for a glittery polish or add some rhinestones for extra glitz.
Nude and Natural: For a more subdued look, choose a nude polish or go with clear nails and accentuate them with pretty gemstones.
Pop of Color: Don't be afraid to have fun with your manicure and choose a bold color! You can always tone it down by keeping the rest of your nails neutral.
French Tips: A classic French manicure gets an upgrade with the addition of Swarovski crystals or other delicate adornments.
Something Blue: Incorporating "something blue" into your wedding day is a tradition that dates back centuries. Why not wear it on your nails? Choose a baby blue polish or add a small sapphire charm to each nail.
No matter what design you choose, a bejeweled wedding manicure will make you feel like a princess on your big day!