The Curvy Bride's Guide to the Perfect Wedding Dress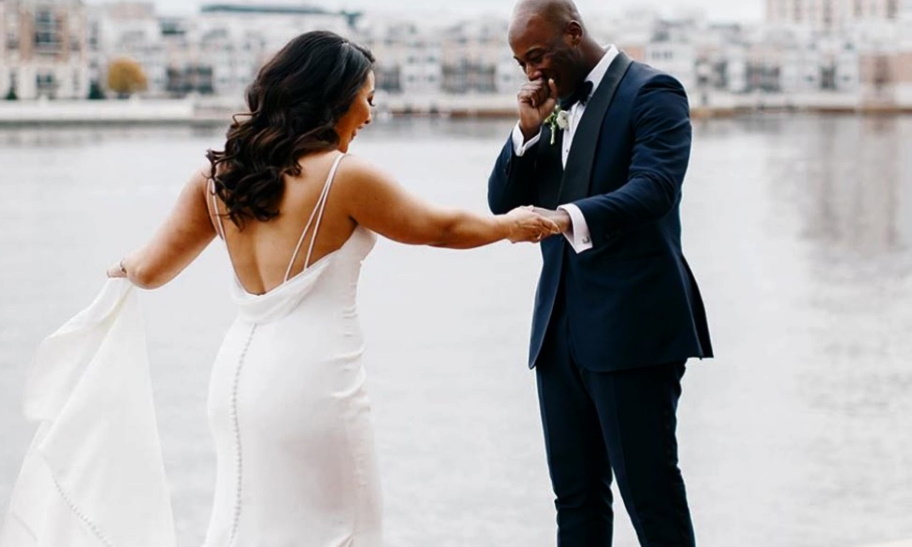 Finding the perfect wedding dress for your curves can be a daunting task. With so many different styles and options available, it can be hard to know where to start. So we've put together this guide to help you find the perfect dress for your body type. Read on for tips on what to look for and how to choose the right style for you. You'll be feeling beautiful and confident on your big day in no time!
Plus size bridal gowns: how to find the perfect dress for your big day
Most curvaceous ladies believe that they have to sacrifice style to find the perfect wedding dress. But this doesn't have to be the case! With some research and some careful shopping, you can find a wedding dress that will hug your curves in all the right places and make you feel like a million bucks on your big day.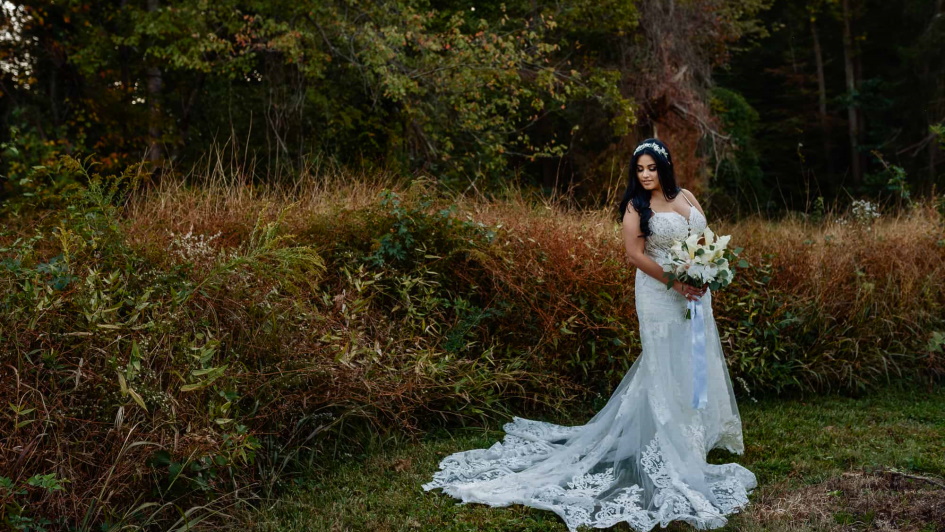 The first step is to forget everything you know about wedding dress shopping. For curvy brides, the traditional rules don't apply. You'll need to ditch the idea of sticking to white or ivory gowns, and instead, go for a dress in a color that complements your skin tone. And don't even think about trying on dresses in sample sizes – instead, look for a retailer specializing in plus-size wedding dresses or schedule an appointment at a bridal salon that carries plus-size gowns.
Once you've found the right place to start your search, it's time to think about what kind of dress will flatter your figure the most. For example, if you're carrying extra weight around your middle, look for an A-line or empire waist dress; if you're pear-shaped, go for a mermaid or trumpet style gown; and if you've got an hourglass figure, you can pretty much wear any style of dress and look fantastic.
Finally, don't be afraid to accessorize! The right veil, jewelry, and shoes can make all the difference in the world when it comes to your overall look. So go ahead and have fun with your wedding dress shopping – after all, it's your big day!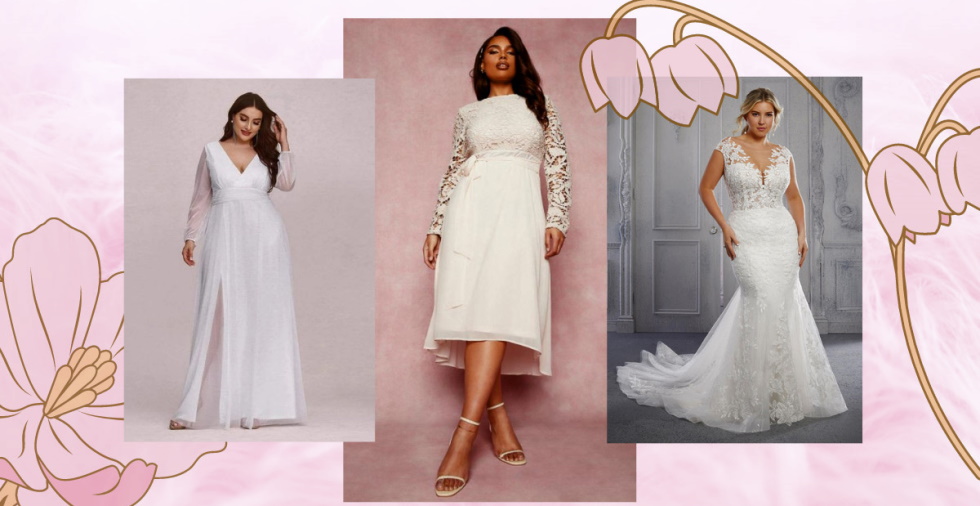 Way to hide your belly in a wedding dress: tips for a flattering fit
Your wedding dress should make you feel beautiful and confident on your big day, but if you're self-conscious about your stomach, it can be hard to find a style that makes you feel comfortable. If you're looking for ways to hide your belly in a wedding dress, here are some tips to help you find a flattering fit:
Choose a dress with an empire waistline. This style will cinch under your bust and flow over your stomach, hiding any imperfections.
Opt for a mermaid or trumpet-style gown. These dresses hug your curves and then flare out at the bottom, ideal for hiding a bulging tummy.
A-line wedding dresses are also very flattering for women with stomach concerns. The silhouette is fitted through the bodice and then gradually gets wider towards the hem, which will camouflage any problem areas.
If you want to show off your curves, try a fitted wedding dress with a corset bodice. This style will hug your body in all the right places and give you a sexy, hourglass shape. Just be sure to avoid styles that are too tight, as they can accentuate any bulges or lumps.
With these tips in mind, you're sure to find a wedding dress that makes you feel gorgeous on your big day!