Wedding Hairstyles for Long Hair: The Ballerina Bun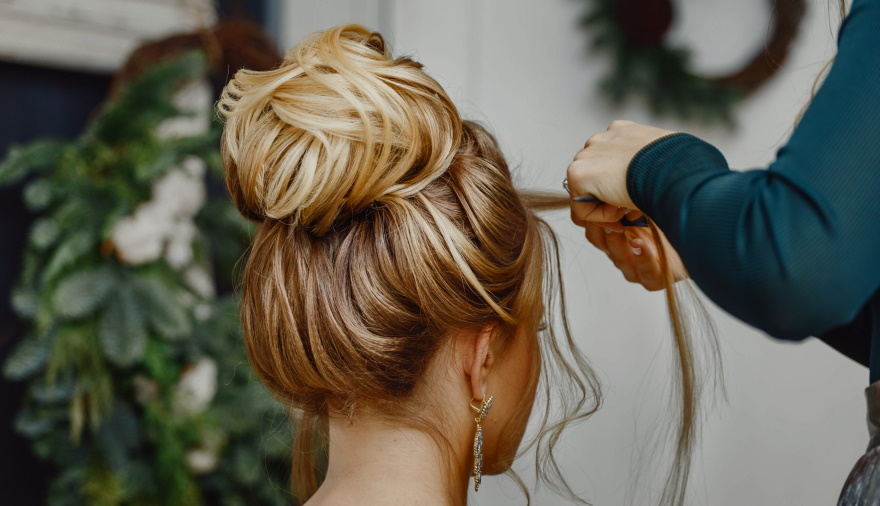 Last-minute preparations are in full swing for your upcoming wedding day, but you're stressing about what to do with your long hair. You don't want it to be a hassle to deal with on such an important day. Have no fear! The ballerina bun is here! This hairstyle is elegant and classy yet easy to create and maintain throughout the day. Keep reading for instructions on how to achieve this look yourself.
How to create an easy ballerina bun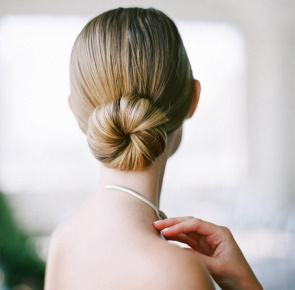 If you're looking for a wedding hairstyle that is elegant and timeless, look no further than the ballerina bun. This classic updo is perfect for any bride who wants to wear her hair up and show off her neck and shoulders. The ballerina bun can be worn with or without a veil, and it looks great with both long and short hair. To create this look, start by gathering your hair into a high ponytail. If you have long hair, you may need to use some bobby pins to keep it in place. Then, twist your hair around itself until it forms a tight coil. Secure the coil with some bobby pins, and then wrap a piece of hair around the bun's base to cover up the pins. Finally, mist your hair with some hairspray to keep everything in place.
Start with clean, dry hair. If your hair is oily, use a little bit of dry shampoo at the roots to help absorb any excess oil.
Create a high ponytail on top of your head, and secure it with an elastic band.
Use a brush to help smooth out your ponytail, twisting it until it forms a rope-like texture.
Wrap the hair rope around itself, tucking the ends under as you go. Once you've formed a complete bun, secure it with bobby pins.
Finally, mist your hair with a bit of hairspray to help keep everything in place. And that's it! You've now got a perfect ballerina bun.

Ways to wear a cute ballerina bun
Topknot
This is an easy way to keep your hair out of your face and still look put together. Pull your hair back into a high ponytail, twist it into a bun, and secure it with bobby pins. If you have bangs, you can either pin them back or let them fall in front of your face for a cute, girly look.
Messy
Don't want to look too polished? No problem! A messy ballerina bun is always a good idea. To get this look, pull your hair back into a ponytail, twist it into a bun, and then pull out a few pieces around your face and at the nape of your neck. You can also leave a few wispy strands down for an undone appearance.